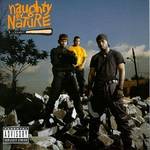 If you want to hear one of the best rappers of the 90's tear up dope track after dope track, then grab this album.Treach shows he is one of the best MC's from this time in rap with his amazing talent on the mic. And the beats were solid. Lyrics are dope. And a flow you can't describe nothing else but amazing. A classic old school rap album.
1."Yoke the Joker"
2."Wickedest Man Alive"
3."O.P.P."
4."Everything's Gonna Be Alright"
5."Let the Ho's Go"
6."Every Day All Day"
7."Guard Your Grill"
8."Pin the Tail on the Donkey"
9."1, 2, 3"
10"Strike a Nerve"
11."Rhyme'll Shine On"
12."Thankx for Sleepwalking"
13."Uptown Anthem"
CLICK HERE TO DOWNLOAD